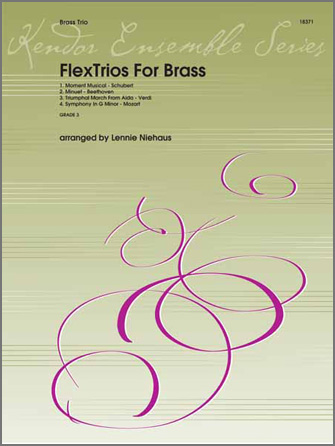 FlexTrios For Brass (Playable By Any Three Brass Instruments)
Manufacturer Part #:
  18371
In stock
These trios are playable by almost any combination of three brass instruments. Parts are provided for instruments in Bb (trumpet or baritone T.C.), F (Horn in F), and Bass Clef (trombone, baritone B.C. or tuba); tuba can only play part 3. Perfect for any performance setting, these trios can also be expanded for any multiple of three brass players (6, 9, 12).
2280 W Main St, Norman, OK 73069
4001 NW 63rd St, Oklahoma City, OK 73116
---
Customer Reviews