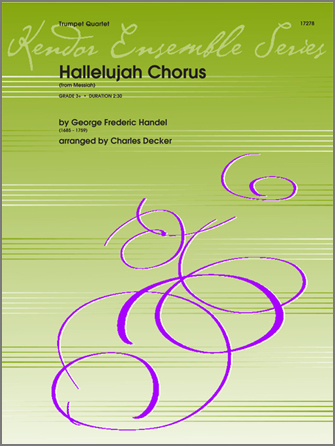 Hallelujah Chorus (from Messiah) trumpet qr
Manufacturer Part #:
  17278
In stock
George Frederic Handel's Hallelujah Chorus, one of the most famous classical compositions of all time, is beautifully arranged here for 4 Bb trumpets at the grade 3+ level. All primary themes of the original are presented, and top-space G is the highest note in the 1st Trumpet part. Duration 2:30.
2280 W Main St, Norman, OK 73069
4001 NW 63rd St, Oklahoma City, OK 73116
---
Customer Reviews